ELEANOR DUBINSKY - PRESS KIT
"

Eleanor's silky voice and her band's infectious energy enchanted our audience. Their world rhythms and multi-lingual lyrics celebrate the beautiful diversity in our world and honor the human experience that ties us all together."
— Rose Ann Hoffland, Levitt at the Falls (SD)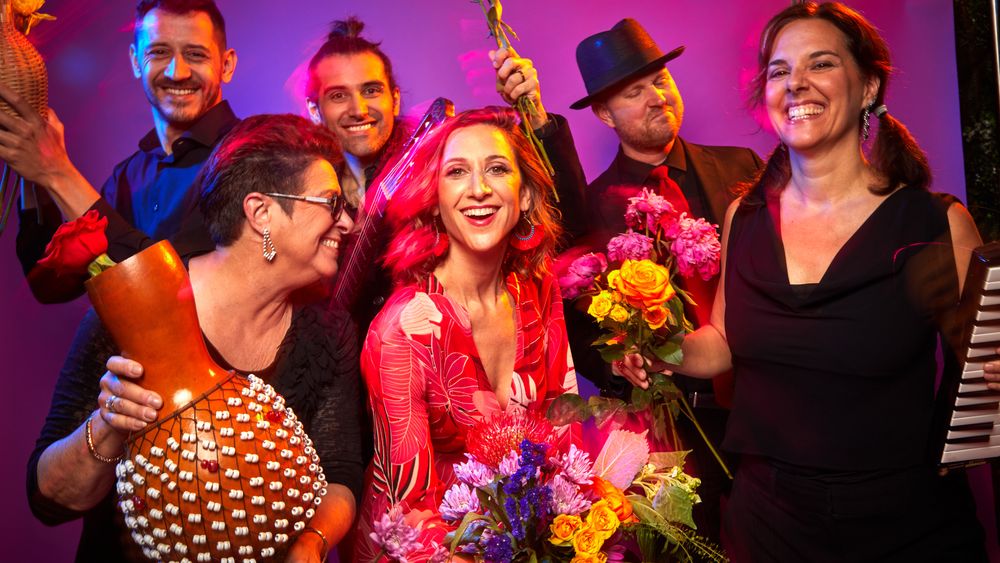 BIO
Vocalist, cellist and guitarist Eleanor Dubinsky's music is a joyful fête of world, jazz, and pop met with emotionally forthright songwriting. Singing in English, French, Spanish and Portuguese  ("more languages than you can shake your hips at!" - Payomet Performing Arts Center) Eleanor and her world-class Latin/American band invite audiences to travel the world while discovering underground tributaries that connect us in our shared human experience.
Eleanor's creative path has led to performances on respected stages across four continents. Festival and concert appearances include Lincoln Center's Boro Linc: La Casita, Levitt At The Falls (Sioux Falls, SD), Philadelphia International Festival For The Arts at The Kimmel Center, Payomet PAC (MA), Ball State U., Joe's Pub, Kent State Tuscarawas, World Cafe Philadelphia and Jazz Aspen Snowmass. She has shared the stage and recorded with noted international artists including Aurelio Martinez (Honduras), Les Freres Guissé (Senegal), Dino D'Santiago (Portugal/Cabo Verde) and El David Aguilar (MX).  
Eleanor is as passionate about educational outreach and master classes as she is about songwriting and performing. She holds a BA in Philosophy of Education from Brown University focusing on the arts as a catalyst for social change and is currently an Arts Envoy with the U.S. Department of Educational and Cultural Affairs. For workshop offerings, study guides and teacher/presenter testimonials, click here. To watch a the official video of Tisanigu Africa, a song born from Eleanor's work with young adult Garifuna artists in northern Honduras, click here.   
Eleanor has released three albums to date: Touch The Sky (2011), Listen To The Music (EP 2012) and Soft Spot of My Heart (2018). In spring 2021 she released Remember Me, a tribute to a mother recovering from losing her son to opioid addiction. Remember Me has been used as the soundtrack for fundraising campaigns by addiction prevention/awareness non-profits including Shatterproof and Emily's Hope to support their missions. Piché Ramatu, a new song with Cheikh Guissé (Les Frères Guissé, Senegal) and Argentine guitarist/composer Dario Acosta Teich is coming soon!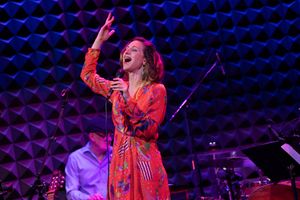 CAPABILITIES & ACCOLADES
Performs as duo, trio, quartet or 6-piece band 
Noteworthy instrumentation: cello, Afro-Cuban and Brazilian percussion, Argentine charango, kazoo 
School programs and masterclasses in songwriting, Latin American music, music business, improvisation and more. Click here for study guides and testimonials.
U.S. State Department and African Regional Services Arts Envoy, developing and leading songwriting and career development programs in 4 languages. 2021-23 programs in Honduras, Guatemala. Mauritania and Argentina. Click here to watch a official video of an original song by students in Eleanor's program in Honduras. Click here to watch a highlight reel of Eleanor & Dario's educational work.
2020-21 Gibney Moving Towards Justice Cohort Member (1 of 6 projects selected) 
NPR Alt. Latino Pick For New Spring Music 2018 - "Cuando Voy A Mi Trabajo Pienso En Ti" 
Best Francophone Singer NYC as voted by French Culture Guides  
Organizational/corporate clients include AirBnb, Instacart, Frankfurt Book Fair, Stifel Bank, Red Ventures (formerly Lonely Planet Travel Guides), Citibank, Parfums Dior, Shatterproof, Hello Neighbor and F. Schumacher & Co.
Songs featured on MTV, Lifetime, Animal Planet, and American Express ad spots.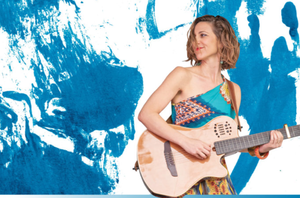 PRESS AND TESTIMONIALS
NPR (Alt. Latino)
"Elegant and thoughtful songwriting that slides easily between genres and geography through top-notch musicianship, all in service to a voice that stopped me in my tracks when I first heard it." 
 NPR
"A multilingual musician who can capture the emotions and soul of a community in a song."   
Tom Pryor (Songlines, Afropop)
"A joyous, uplifting and deeply generous performance that was just the tonic for the frayed nerves of many New Yorkers after another long winter in these parlous times. Go. See her. This is music as medicine for your soul." 
Mostly Minnesota
"Her band is impressive and accomplished. Each musician has a way of making certain songs their own while working on the whole. The percussionist was especially fun to hear."
Stroede Center For The Arts, Defiance, OH
"They took us around the world through music. the audience was engaged and really enjoyed the performance. it was good for the soul and left us all "feeling good" as per their last song."
Payomet Performing Arts Center, Truro, MA
 "Eleanor Dubinsky can sing in more languages than you can shake your hips at! She rocked the house this past June when Payomet Performing Arts Center presented her as part of our acclaimed online streaming concerts. The nature of the music and the international flavor would fit in any venue, large or small and excite audiences, young and old. The only question we had at the end of the show was 'When can we get them back?'"  
VIDEOS - CLICK TITLE TO WATCH
MUSIC - CLICK ICONS TO LISTEN